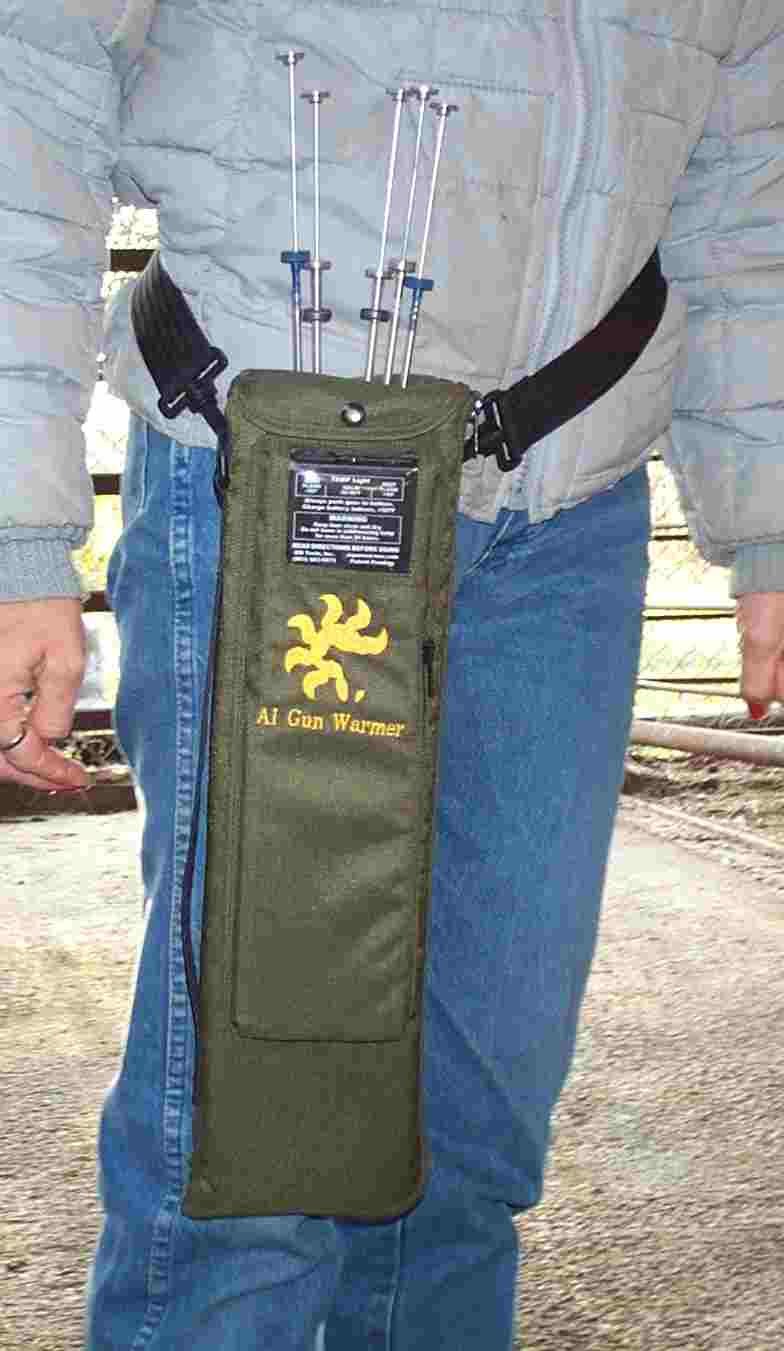 WHAT IS IT?

A heated, temperature controlled carrying case for loaded A.I. guns.

It keeps the guns at the correct temperature,
95 degrees F.

It is fully portable. You can wear it on a belt or shoulder strap. You can hang it from a chute, a fence,
your truck, etc.
HOW DOES IT HELP?

SEMEN HANDLING
Eliminates cooling that is known to hurt the semen.
PRODUCTIVITY
Carrying multiple guns speeds up the job without the temperature drop.
CONVENIENCE
Provides a comfortable, hygienic place to carry guns.

Thousands of dairymen in the US and around the world trust our product. We were the first and are still the best.